4RF
Company Feedback
"The synchronisation IP licenced from IPCoreWorx for the breakthrough 4RF Aprisa SR+™ radio has given us a huge competitive advantage due to the ability to operate in low SNR conditions. During the design and implementation of the Aprisa SR+™ modem, the experience and knowledge in wireless signal processing and VHDL provided by the team at IPCoreWorx was invaluable. This is a world class professional group with an ability to deliver on time." John Yaldwyn – CTO 4RF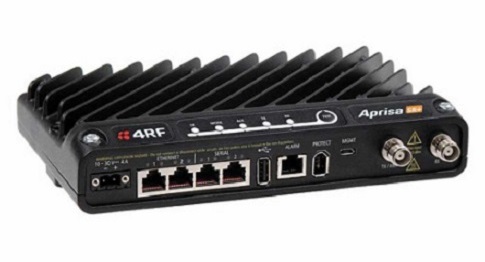 Project Description
Founded in 1998 by radio experts with many years experience in telecommunications and the microwave radio industry, 4RF is now a global company, with customers in more than 130 countries, in multiple industries.
"IPCoreWorx have licensed patented synchronisation algorithm and its implementation to 4RF for their Asprisa SR+™ modem. This synchroniser's ability to detect packets with high probability in very low SNR levels makes this modem the best in class."
"Aprisa, the 4RF logo, and the 4RF quadratic device are registered trademarks of 4RF Limited".